Stephan Michael Schröder
Professor of Scandinavian Studies/Nordic Philology
Department of Scandinavian and Finnish Studies
Albertus-Magnus-Platz
50923 Cologne
Germany
Office: Philosophikum, room 3.223
Phone: +49-(0)221-470-2671 (secretary's office -4115)
Email: Stephan.Schroeder
uni-koeln.de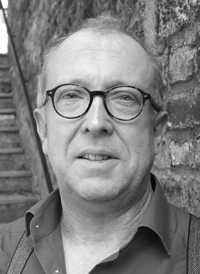 Recent publications
1864 som musical: Fregatten Jylland og 1864 – den sande historie i lyset af den danske litterære bellografi om 2. Slesvigske Krig. In: Torben Jelsbak & Anna Sandberg (ed.): Dansk-tyske krige. Kulturliv og kulturkampe. København: UPress, 2020, 131–162.
On the ›Danishness‹ of Danish Films in Germany until 1918. In: Kosmorama 276 (2020) [https://www.kosmorama.org/en/articles/danish-films-in-germany] / Om danske films danskhed i Tyskland frem til 1918. In: Kosmorama 276 (2020) [https://www.kosmorama.org/artikler/danske-films-danskhed]
Terra septentrionalia illustrata. Zur Legitimierung und Medialität des Raumwissens in Olaus Magnus' Carta marina (1539) und Historia de gentibus septentrionalibus (1555). In: Dietrich Boschung & Alfred Schäfer (ed.): Monumenta illustrata. Raumwissen und antiquarische Gelehrsamkeit. Paderborn: Wilhelm Fink, 2019 (= Morphomata; 41), 109–135.
Literatur als Bellographie. Der Krieg von 1864 in der dänischen Literatur. Berlin: Nordeuropa-Institut, 2019 (= Berliner Beiträge zur Skandinavistik; 22).
Main research topics
Scandinavian cultures and literatures from the 16th to the 20th century
bellography in Denmark
cultural history of northernness
Sprechstunde
Bitte beachten Sie, dass bis auf Weiteres die Sprechstunde ausgesetzt ist. Kontaktieren Sie mich bei Bedarf per Email; gegebenenfalls lassen sich auf diesem Weg auch Telefon- oder ZOOMtermine ausmachen.